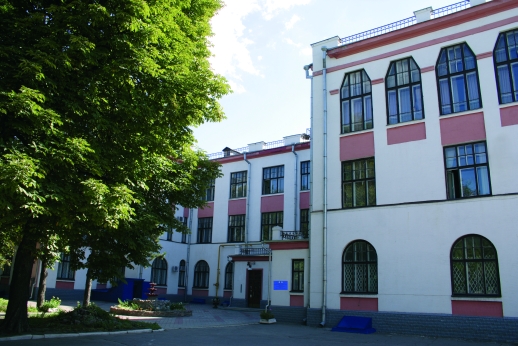 National scientific center «Institute of Experimental and Clinical Veterinary Medicine»
Address:
83 Pushkinska str., Kharkiv, Ukraine, 61023
Tel.: (057) 707-20-53
Tel./Fax: (057) 704-10-90
e-mail:
admin@vet.kharkov.ua
,
inform@vet.kharkov.ua
NSC «IECVM» - first in Ukraine research center, focused on animal health research.
Structure:
4 departments, 13 laboratories, 1 research station, 5 research-manufacturing centers, influenza A reference laboratory.
Research and development:
Genetic variability, ecology and phylogeography of cattle infectious diseases.
Molecular mechanisms of epizootiological processes.
Mechanisms of immune system formation and immune deficiency studying.
Implementation of the international biosafety and biohazard standards on laboratory and manufacturing practice.
Epidemiological monitoring of major infectious and invasive diseases of livestock animals and anthropozoonoses, epidemiological status forecasting.
Development of application regulations and advanced techniques in manufacturing of immunological medicaments.
Development of the methods, focused on prevention and eradication of zoonoses: tuberculosis, brucellosis, salmonellosis, listeriosis, campylobacteriosis, etc.
Toxicology monitoring of nutriments and animal products.
Quality control of nutriments and animal products.
NSC «IECVM» coordinate researchers from related institutions: NAAS, State Service of Ukraine for Food Safety and Consumer Protection and Ukrainian universities in agricultural field.